Did you know that the half-crazy sculptor who dreamed up and made Mount Rushmore a reality was previously commissioned to create the John Mackay statue on the UNR campus? Gutzon Borglum finished the statue in 1908 and began work on Mount Rushmore in 1925.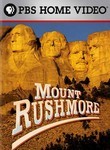 You learn strange things when you rent documentaries on Netflix. Don't get me started about the Tupperware one I saw.
Here's a little bit
about the statue.
Started to learn
Premiere
and
ProTools
in earnest this week. We're playing a show in Sonora, CA, opening for
The Devil Makes Three
Saturday. It should be hoot, as long as the gear works and nerves don't get the best of us. Afterwards, I'm taking a little family history trip; my dad lived in nearby Sutter Creek as a boy. My grandpa built a house there and a church in Angels Camp and both buildings are still around.
I'm going to the
Kerrville Folk Festival
in May and attending the
songwriting school
. It's been 8 years since my last trip to Texas, for the same purpose. It's not that I have tons of songs I want to get out. I'm driven to write them just not to finish or perform them. Perfectionism is a nasty trait for anyone to posses, but worse for an artist.
Sunday the bluegrass boys and some other friends played for about eight hours. Most of us had to call in sick Monday. It's nice when you know your priorites. An unexpected advantage to being sober is that I seemed to get better as the evening went on. That's never happened. I played upright bass for a while too, my newest 'gomeyonyo'.
(That's a very oblique reference to a Jerry Reed song no one has ever heard).
I'm interested in learning upright and found my electric bass style translated fine. It's a lot different without frets and such a long scale length, but cool.